Having a fitness tracking device is crucial in weight loss. It helps with seeing just how much you are achieving daily. I would highly recommend that if you are on a weight loss journey, please invest in a fitness tracking watch. Here are the top 5 reasons why I LOVE my Apple Watch as my fitness tracker:
It makes me stand up when I've been sitting for too long. It sends you a signal to stand when you have been sitting for an hour. In weight loss, it's important to keep moving. We sit to watch television or to work and forget to stand and move around.
It tracks how many steps I have taken each day and tallies it for the week.
I am able to choose the TYPE of exercise that I am about to do. For example, I love spin (as you all know) I choose "Indoor Cycle" and it tracks each cycling exercise in the Fitness App on my phone. It also tracks the amount of calories I burn during those exercises, once I beat my highest burn – it alerts me!
It's motivation. Whenever I hit a goal, exceed a goal or getting close to a goal – it reminds me of just how close I am or how great I am for hitting or exceeding it!
It tracks my heart rate throughout the day! At any time, I can stop and get my heart rate. (I had a polar Ft4 and the heart rate monitor strap had to be around your chest in order to get a reading – NOT WITH THE APPLE WATCH)
Here are some more options if you are not an Apple Lover:
Polar FT4 – comes with a heart rate monitor strap must be worn around chest in order to get your heart rate and count your calories burned.
Whether your goal is to improve your overall fitness or lose weight, the Polar FT4 is the perfect workout companion. Its easy-to-use heart rate features will help you stay in your target zone and track calories burned during any activity, including indoor cycling, walking and swimming. Records ten workout files to help you monitor your progress and stay motivated. Includes comfortable fabric heart rate transmitter chest strap for continuous, accurate heart rate. Uses coded transmission to avoid cross-talk with other heart rate monitors nearby. Plus, you can bring it to the gym and sync it with most gym equipment.
Polar FT4 Heart Rate Monitor:
Helps you workout in your target zone and track calories during any activity
Displays calories burned
Includes comfortable fabric transmitter and coded heart rate transmission to avoid cross-talk
Records average and maximum heart rate
Garmin Vivofit – (I think I'll get this for swimming)
Easy-to-read display on vivofit shows steps taken, distance traveled, calories burned and time of day
vivofit learns your activity level and assigns daily activity goal, adjusting as you become healthier
One-touch button lets you wirelessly sync to Garmin® Connect™ free online fitness community
Red bar displays on the Garmin® vivofit after an hour of inactivity
Records calories burned throughout the day, including base metabolic rate
This Garmin® fitness band is water resistant, letting you run or train in all conditions
Garmin® vivofit tracks your progress 24/7 and can stay on for more than a year without needing re-charged
vivofit lets you sync to Garmin® Connect™ to see calorie-burning trends and track progress
Join Garmin® Connect™ and set challenges and compete against your friends and earn virtual badges
Garmin® Connect™ also displays your total sleep hours and periods of restful sleep and movement
Inculded: vivofit with large and small band, USB ANT™ stick, Manual
Fitbit is also another great option! Check out the new Alta! https://www.fitbit.com/alta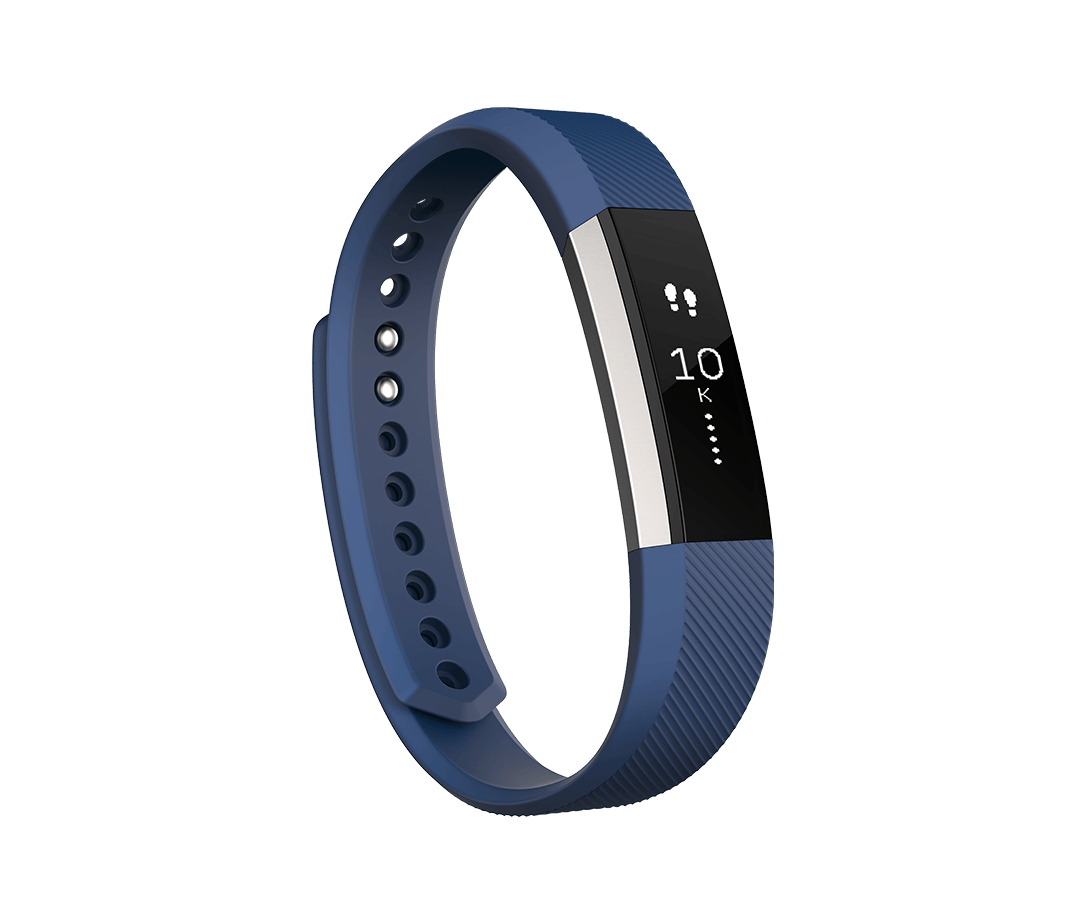 To sum this up, you have read all of the benefits of a fitness tracking device. It keeps you motivated, active and focused/reminds you of your goals. There are many options out there but make sure it tracks your heart rate, make sure it tracks your steps and calories burned. That's Key! Invest in one, it'll change the way you view your daily activity.
-CheInspires